Online cybersecurity training platform
Need a strong cybersecurity culture in your organization? We have a solution.
Reduce the risk of financial, reputational, and disruptional losses by preventing employees' failure to take cybersecurity seriously. Build human firewalls – it's easy with Responsu.
Reduce the risks of business disruption, financial and reputational damage caused by a cyber attack
Equip your employees with information security awareness e-training to achieve GDPR & ISO compliance
Provide IT awareness training for all your employees as the purchase conditions are very flexible
2021 cyber incidents occurred due to human error
Many organizations still focus only on technology when it comes to their cybersecurity. However, technological solutions can't help if their employees don't understand the vulnerabilities and threats to business operations.
Therefore Responsu online cybersecurity training for employees aims to:
Online Cybersecurity Training
Examine your staff to see if they recognize social engineering attacks with phishing simulation
Reduce cybersecurity risks by turning employees into a human firewall
Assess your employee's knowledge with ready-to-take quizzes and provide a built-in certificate
Why Responsu Cybersecurity Online Training?
Our online cybersecurity e-training provides new opportunities for users, HR and IT professionals.
Ensure appropriate IT security training by getting up-to-date content to refresh employee knowledge
Facilitate your staff learning with tips and example adopted for local area
Make custom reports with a click to track the progress or demonstrate regulatory compliance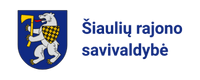 "Responsu has helped a significant number of our employees refresh their IT security awareness. Interactive content, localized examples, and visual elements enabled them to grasp tough cybersecurity topics almost effortlessly."
Jurgita Mickūnė, Legal and Personnel Administration Division Officer,  Šiauliai District Municipality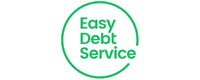 "Exceeded our expectations! Our team was contented to obtain hands-on skills which they can apply in professional and personal setup. We have already recommended the training to our partners."
Rasa Butkuvienė, Director, Easy Dept Service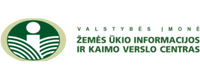 "Our employees have gained practical knowledge and most importantly kept it up-to-date. The automation feature came very handily when administering the training process, therefore, I was able to spend more time on ensuring the best results."
Julius Lisauskas, Information security specialist, Agriculture information and rural business center

Responsu cybersecurity training platform belongs to Cyber Security Academy (CSA).
CSA has been working towards a more secure society since 2012 and has already helped hundreds of various professionals to gain and improve their cybersecurity skills.
Have got a question for us or would like to learn more? We will be happy to answer any questions you may have. Contact us!
Do you have a question about what we do? Would you like to request more information? Send us a message!
Learn more about Responsu cybersecurity training platform for employees